Tags & Wraps
In addition to the industry standard range of RF & AM tags, we offer innovative new products such as the "Strap Wrap" and "Clip Tag".
Working closely with manufacturers ensures that we can supply high quality solutions at competitive prices.
Our range is too comprehensive to list fully so please do contact us with your specific requirements.
Clips are a new and innovative product, suitable for securing pouches for goods such as coffee and protein drinks and can also be used for protecting meat, deli products, cleaning tablets and powders. Product is very secure, being made of ferrite, and the clip unable to be forced out.
Key product characteristics
Suitable for securing pouches for coffee, protein supplements, meat, deli products, cleaning tablets and powder
Compact size – maximises shelf space and visual merchandising
Facilitates customer inspection without obscuring the product information
Easy to install – simply clips on
Available with both RF and AM technology
Compatible with standard detachers
Modest cost per unit
Dimensions (H 32mm, W 53mm, D 22mm)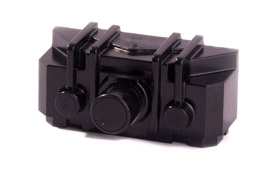 A new product designed by Fasit. The strap wrap is an effective and highly cost effective shrink solution and an obvious alternative to the more expensive and complex spiders. Its elegant and unimposing design makes it a natural solution for any larger boxed items. Furthermore they prevent tampering and damage to the packaging.
Key product characteristics
Suitable for securing gifts, health and beauty items, toys and electrical goods
Can be used with retailers' standard tag and detacher
Modest cost per unit
Can be reusable or disposable
Ability to apply at source
Easy to fit
Limited impact on shelf display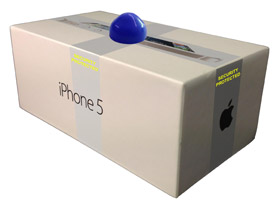 A range of spiders / wraps to include two and three alarming, mini, RF and AM, versions. Available in different cable lengths.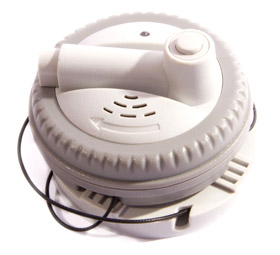 We offer a comprehensive range of hard tags to protect all types of merchandise including clothing, luggage, shoes, prams, sunglasses, power tools, jewellery and electrical goods.
Please contact us with your requirements and we will be happy to make recommendations and provide samples.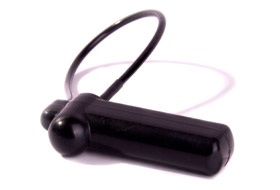 We supply a full range of soft tags available in AM & RF. Please contact us to discuss your requirements.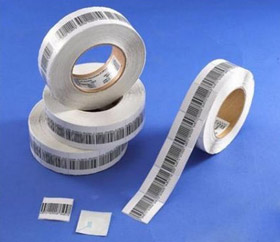 Please contact us with your shrink issues and we will provide you with a fast, cost effective solution.