Toys R Us – Safers
The client was suffering major losses on a range of children's educational interactive software. A trial of our 'Safers' was launched in the key Christmas trading period, which greatly improved visual merchandising, giving the appearance of fully stocked shelves at reduced stock levels. Shrinkage reduced substantially with one store reporting no losses during the trial. The trial was judged a success and we have now started a roll out of the Safer solution across the UK estate.
A Toys R Us spokesperson commented:
"We were pleased with the trial results which saw a reduction in shrink and an increase in sales opportunities from increased stock on open display. The roll-out across the estate by Fasit went smoothly and the safers have proved their worth."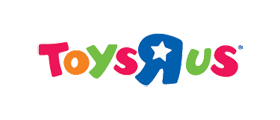 Please contact us with your shrink issues and we will provide you with a fast, cost effective solution.