PC World – Powered loop alarms
This was our first major project in the provision of product protection solutions. The objective was to improve sales of digital cameras previously displayed in glass cases behind the counter, without materially increasing shrink levels. We worked with the client's in-house team to design an open fitting with a powered loop alarm that secured the products as well as ensuring that they sit correctly when replaced.
The new fittings freed up staff time because they didn't have to get products out from behind the counter. The system also reduced customers' waiting times as they were able to handle and evaluate the product without assistance from sales staff.
The objective was achieved with a significant increase in sales and without any material uplift in shrink. Working with the cabinet makers in the UK, we pre-installed the solution into the display units and then they were shipped throughout Europe ready to use.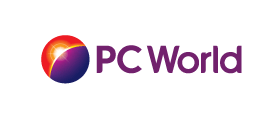 Please contact us with your shrink issues and we will provide you with a fast, cost effective solution.