Loop Alarms
We offer an extensive range of sophisticated, high quality loop alarms to secure all electronic devices. Our range of loop alarms, which cover all types of display from, wall to table mount, are the perfect solution; allowing the open display of merchandise so customers may test the product, perhaps with the exception of power tools, while discreetly securing what are typically high-value, high risk items.
Key product characteristics
Ideal for securing mobile phones, tablets, cameras, power tools and other small electronic devices
Small and discreet sensors
Potential for dual sensors
Ability to charge and secure products simultaneously
Solutions specifically tailored to each product and to how they are to be displayed i.e. wall, laying on a table or standing on a shelf
High quality European manufacture
Fast lead times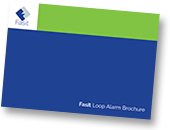 Download The Latest Loop Alarm Brochure
Please contact us with your shrink issues and we will provide you with a fast, cost effective solution.